DIY手作课程
DIY Courses
DIY手作课程提供的是一种用玻璃来设计和改变生活的美好方式,承载与其他创作者的互动。我们承诺提供专业知识、创新技术,以及始终如一的完美体验。通过个性化的课程和体验,专业人士和观众都可以在这里激发艺术灵感、享受创作的乐趣。
DIY workshop provides the experience of design and a new lifestyle of interaction with glass and with other cooperators. Our commitment is to offer professional knowledge, innovative technology and constant involvement. Through our customized courses and activities, both professionals and amateurs can enjoy the inspiration of art and fun of creation.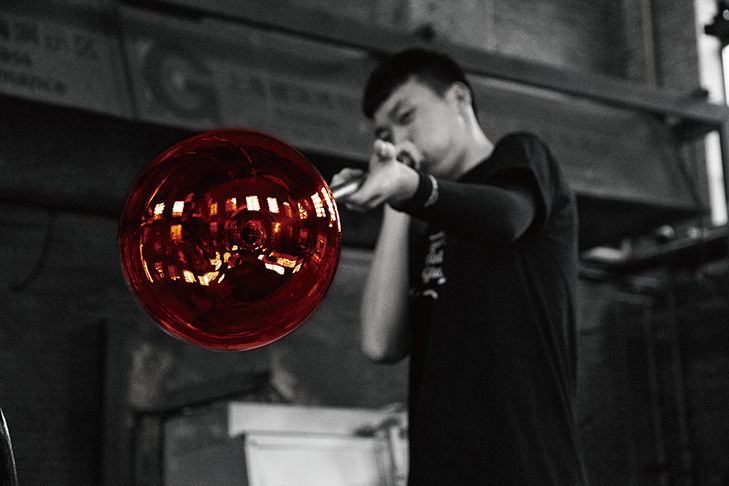 热玻璃吹制
Hot Glass Blowing
快来接受挑战,与1300℃的玻璃溶液玩一场近距离的勇敢者游戏。在专业老师的一对一指导下,体验吹制艺术家掌控作品的超强能力和大胆热情。穿上最专业的装备,从零开始,创作一件属于自己的热吹艺术作品。
Come and accept the challenge! So that you can play a courageous game with 1300℃ glass liquid. Experience the advanced abilities and passion of glass blowing artists under the technical 1 on 1 teaching. Put on the professional equipment and start your glass blowing journey.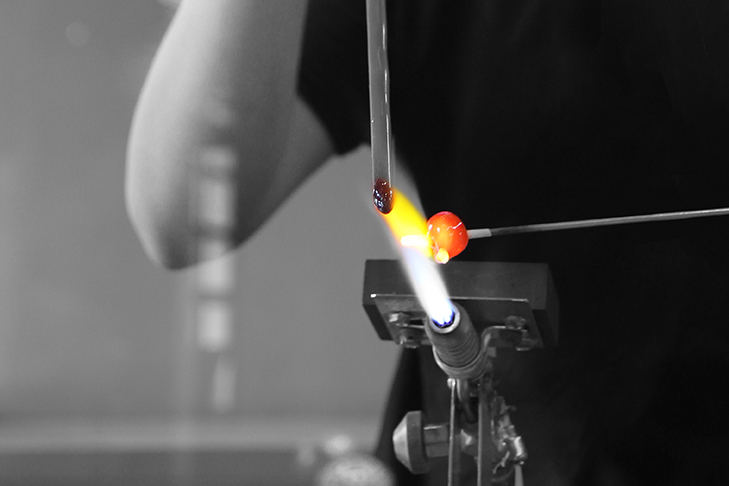 灯工
Lampworking Glass
一根料棒、一束火焰、一份匠心。在专业老师的指导下,体验已有数千年的古老灯工工艺。透明的玻璃加上心水的颜色,创作属于自己的两颗琉璃珠。一沙一世界,小小的琉璃珠也暗藏了极富惊喜的细节和成就感。
A rod, a flame, a heart. Under the guiding of our professional instructor, you can experience the ancient lampworking craft. Adding your favorite color on the transparent glass, you can create your own glass beads. To see a world in a grain of sand, a small glass bead has also hidden surprising details and a sense of accomplishment.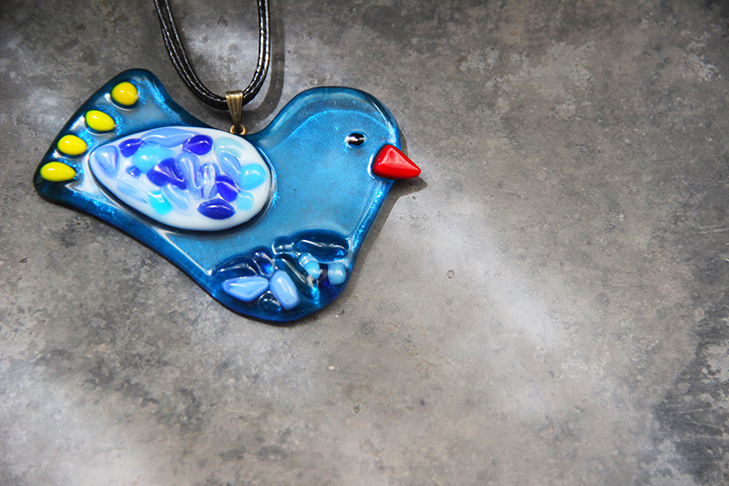 热熔
Fusing Glass
当一回了不起的设计师,将不起眼的碎玻璃进行巧妙的图案设计和拼接,创作属于自己的佩饰、挂件或冰箱贴。玻璃融化后将交织出独一无二的质感和奇妙的视觉效果。戴上自己亲手创作的饰品,你一定是这条街上最靓的仔。
Try to be a great designer, put the glass pieces together in different pattern and design. Creating your own ornaments, pendants or fridge magnets. The melting glasses intertwined with unique texture and fantastic visual effects. Putting on your own hand-made accessories, you will definitely become the spotlight of the street.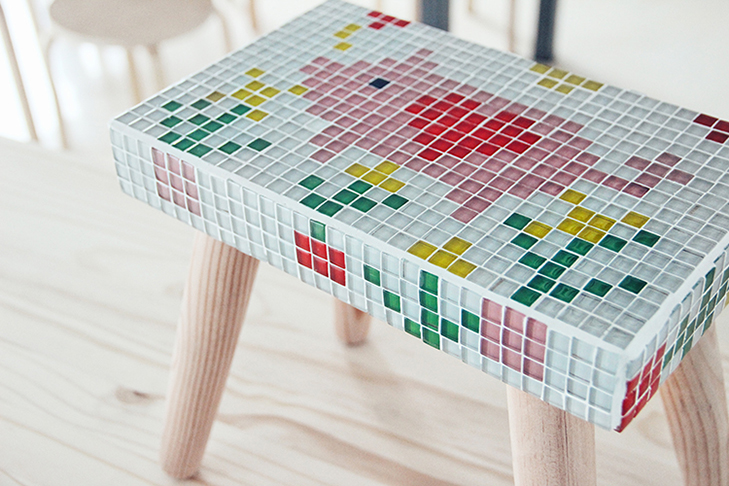 马赛克
Mosaic
让我们一起体验古罗马人经典的艺术创作方法,利用小小的玻璃粒装点生活中的小物件。发挥无穷的想象力,五彩斑斓的艺术效果可以瞬间点亮普通的日常小物,平凡的储蓄罐、冰箱贴和首饰盒都将焕发出新的生命力。
Let's experience the classical artistic creation method of ancient Romans, and use the small glass mosaic to decorate our daily life. Using your unlimited imagination, the colour can instantly light up our daily life. Ordinary cartoon magnet, money box and jewelry box created a new vitality.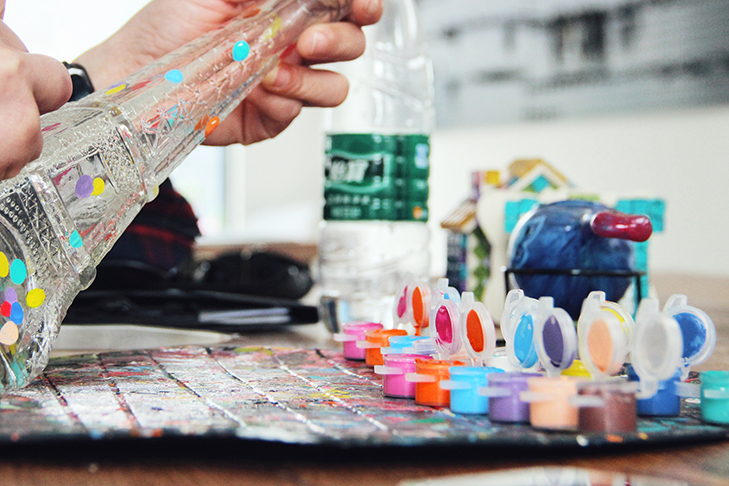 玻璃彩绘
Glass Painting
给透明朴实的玻璃胚穿上靓丽非凡的衣服,通过颜料体会对玻璃材质、造型以及色彩的独特感受,绘制属于自己的独特图案和形状。
Dressing the transparent and plain glasses in beautiful and extraordinary clothes. Experiencing the uniqueness shape and colour of the glass material through hand-painting. Creating your own special pattern and shape.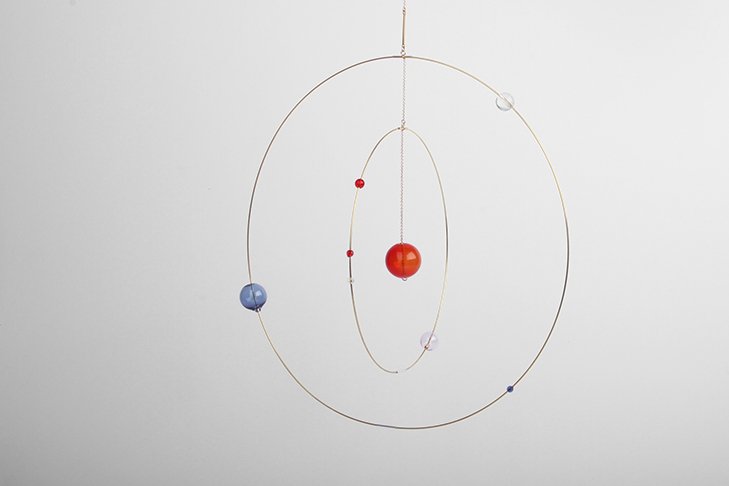 玻璃雕塑
Glass Sculpture
五彩缤纷的万花筒也许是我们认识玻璃材料的第一步。亲手组装一只属于自己的万花筒,看玻璃与光线玩游戏,度过一次充满童真的欢乐时光。
The colorful kaleidoscope may be the first step of knowing the material of glass. Hand-assemble your own sculpture, have fun with the glass and the light. Have a good time be full of innocence.
扫码预约
还在等什么?赶紧加入我们的创作课程中吧!
可立即扫码预约线下课程
如有问题,请拨打电话 6618 1970-8216
Come and join us in the courses!
Scan the QR code to book the course you like.
Contact number: 6618 1970-8216